A team of experts passionate about
helping you create beautiful products
and thriving businesses
Meet our team of professional cosmetic scientists, cosmetic formulators,

aromatherapists, beauty business experts and safety assessors
dedicated to your success.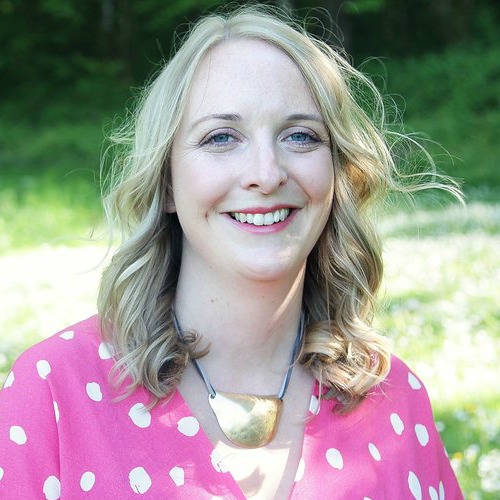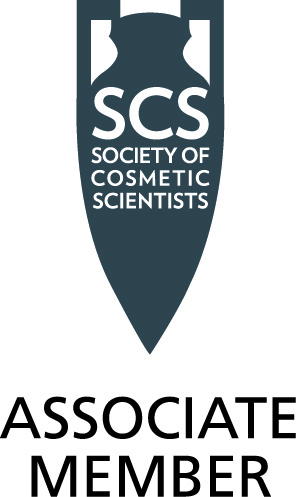 Gail Després  (née Francombe)
Founding Director, Cosmetic Formulator and Member of Society for Cosmetic Scientists
Gail founded the School of Natural Skincare at the start of 2010. She is an award-winning entrepreneur and author of the international bestselling book A-Z of Natural Cosmetic Formulation: The definitive beginners' guide to the essential terminology, theories and ingredient types needed to formulate professional cosmetic products.
Gail created, formulated and sold her own brand of 100% natural skincare products before moving her attention to teaching others. Gail (with co-Director Gareth) ran hugely popular live in-person classes for many years before turning their workshops into comprehensive online courses, in order to allow students worldwide to benefit from studying with them.
You can read Gail's story from corporate life in London, via a life-changing adventure in New Zealand, to founding the School of Natural Skincare International, here: Gail's leap of faith: how the School of Natural Skincare began.   
Read about Gareth and Gail's 10 amazing milestones in 10 years of the School of Natural Skincare.
Gareth Després, Director
Director and Aromatherapist
Gareth joined the School of Natural Skincare in 2011 after a successful career in management consultancy.
Gareth is an award-winning entrepreneur, an Aromatic Specialist and IEB-certified Aromatherapist, having completed his studies at the Bristol School of Holistic Therapies in 2010. Gareth is passionate about the use of essential oils for health, happiness and wellbeing and uses them every day at home and in the office.
Gareth co-taught the School's hands-on classes in the early days and also ran his own aromatherapy and perfumery classes. Now he contributes his specialist knowledge of essential oils to the School's online courses. He also manages the School's marketing, finance and operations departments.
Gareth has written a number of helpful blog posts on essential oils, which you can read here.
Find out how Gareth and Gail juggle running the School with caring for their family (and their tips for you too) in The art of juggling life with what you love!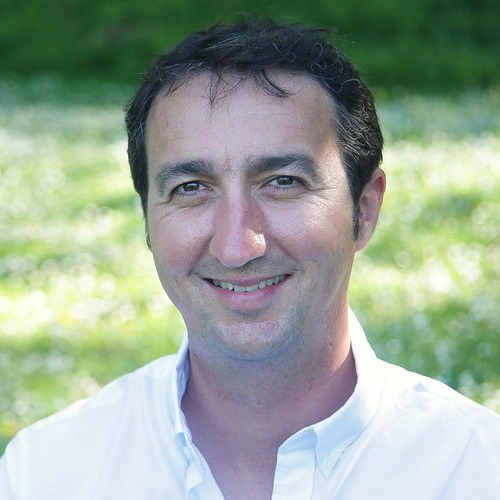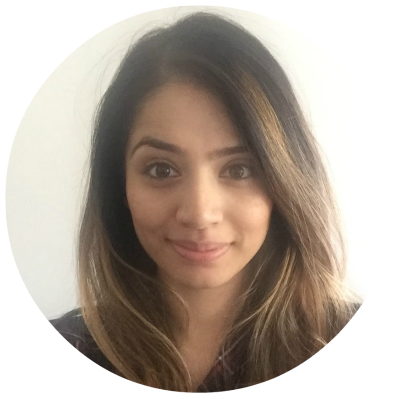 Chandni Patel
Cosmetic Scientist
Chandni Patel is our consultant Cosmetic Scientist. She has a BSc in Cosmetic Science from the London College of Fashion, plus many years' experience working in the cosmetics industry.
Chandni has formulated every type of cosmetic, including skincare, haircare and nail varnish, for brands such as The Body Shop, Tisserand, REN: Clean Skincare and many more.
In addition to her formulating experience, Chandni works in a regulatory role ensuring cosmetic products meet global regulatory requirements.
Chandni has contributed to many of our courses including our Diploma in Natural Skincare Formulation.
Tina Svetek
Cosmetic Formulator and Formulation Tutor
Tina is a scientist by background and has been formulating natural cosmetics since 2008. She has recently been Head of Cosmetics Department for a company in her native Slovenia, where she developed a natural cosmetics line from starting idea to launch. She also has experience of managing an online shop and social media, having products tested in accordance with the EU regulations, and creating labels for her products. 
Tina organizes and teaches hands-on classes in Slovenia, including beginners' natural cosmetics, haircare, mineral makeup, cold process soap, and mother and baby care. She also works as a Safety Assessor, producing Cosmetic Product Safety Reports in accordance with EU regulations, and as a formulation consultant. Tina is a contributor to the A-Z of Natural Cosmetic Formulation.
Tina has contributed to several courses, including the Diploma in Natural Haircare Formulation and the Advanced Certificate in High-Performance Serum Formulation. Tina supports students taking our courses by answering questions posted in our regular Tutor Q&A sessions.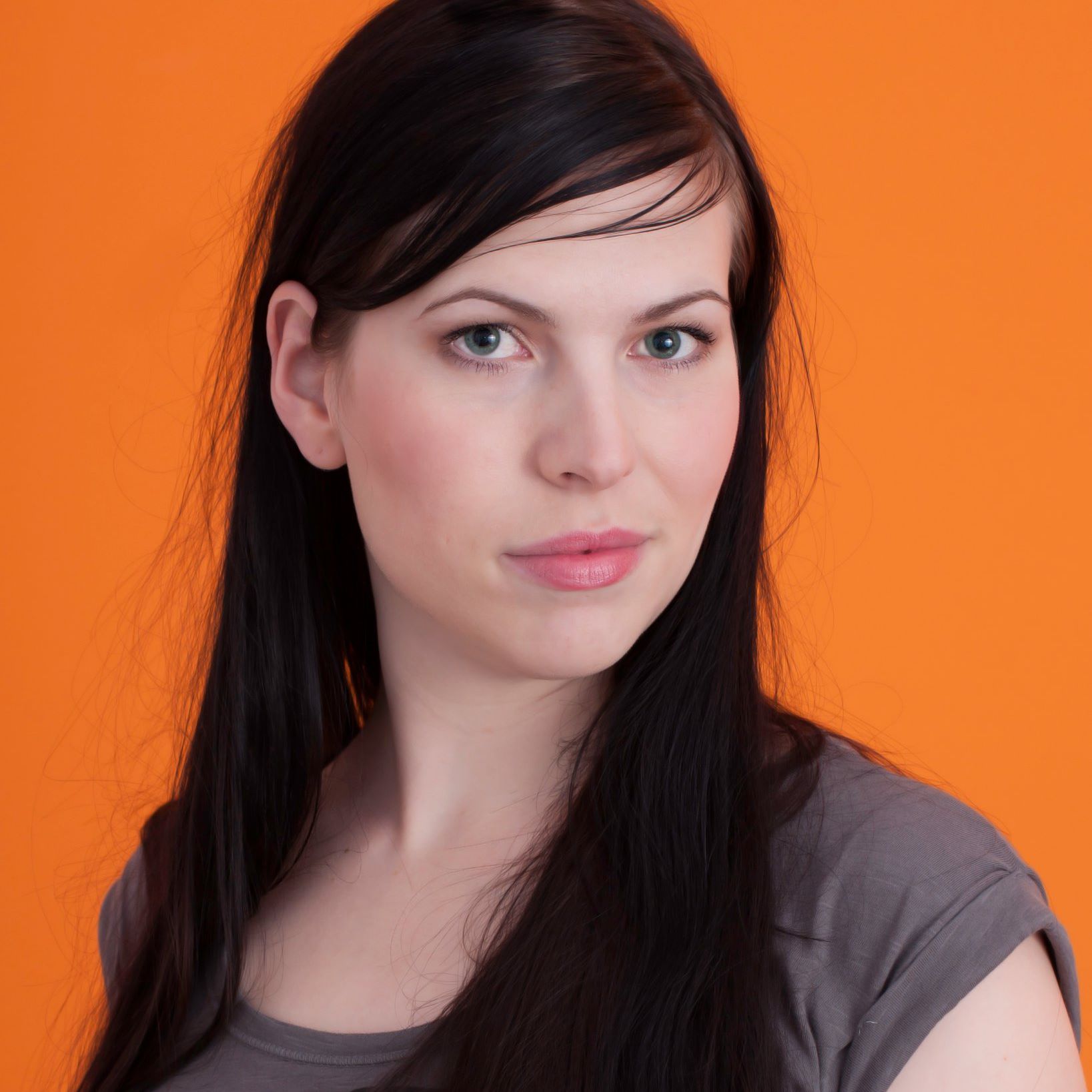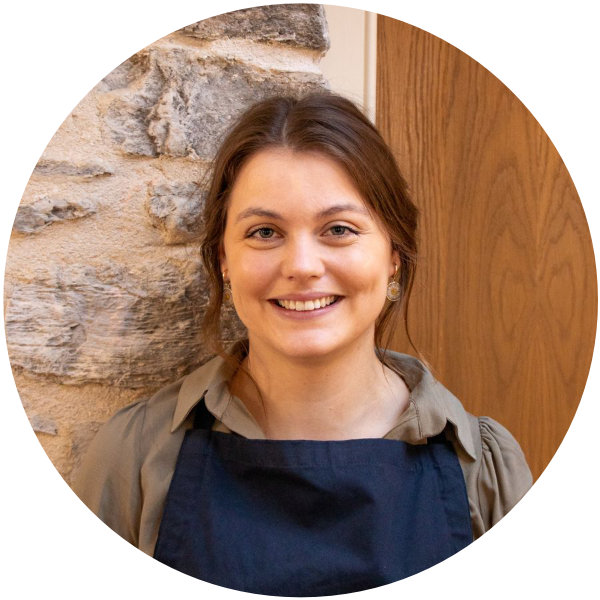 Nichola Roberts
Cosmetic Scientist
Nichola is responsible for providing cosmetics expertise, creating formulations, conducting formulation experiments and writing course materials.
Nichola's experience also ensures students are professionally supported during their studies, helping to answer their questions and marking their course assignments.
Previous to joining the School of Natural Skincare, Nichola had experience as a Senior Innovation Chemist and Senior Laboratory Technician for Acheson and Acheson, a leading British cosmetics lab and formulating facility that formulates and manufactures for global premium cosmetic brands. Nichola also holds an MSc and a BSc in Cosmetic Science.
Nichola is also the co-author of the book
Discovering Cosmetic Science
and has experience in successfully developing cosmetic products from concept to launch.
Geraldine Quinlan
Cosmetic Formulator and Formulation Tutor
Geraldine is an experienced skincare formulator and teacher. Geraldine is the founder of natural beauty brand Clann Botanicals. Her brand features a range of creams, body butters and balms designed for people with sensitive skin and uses two star ingredients – seaweed and calendula. Alongside her brand she also runs hands-on natural skincare workshops and classes in Ireland.
You can read more about Geraldine's story here: When natural skincare becomes more than a hobby.
Geraldine supports students taking our Certificate in Making Natural Skincare Products, runs our School of Natural Skincare community for friends and fans on Facebook and assists in various pop-up challenges that we run throughout the year. She also works in customer service, responding to emails and advising on the best course of study.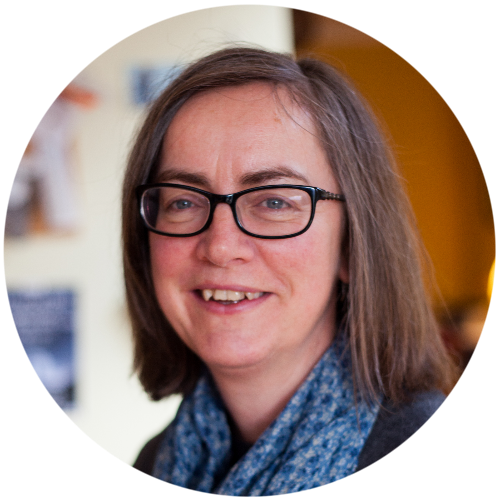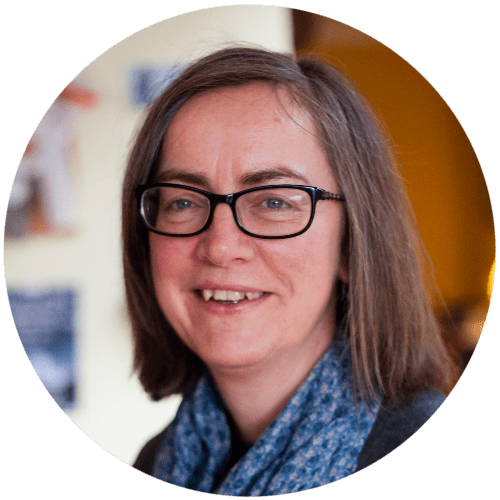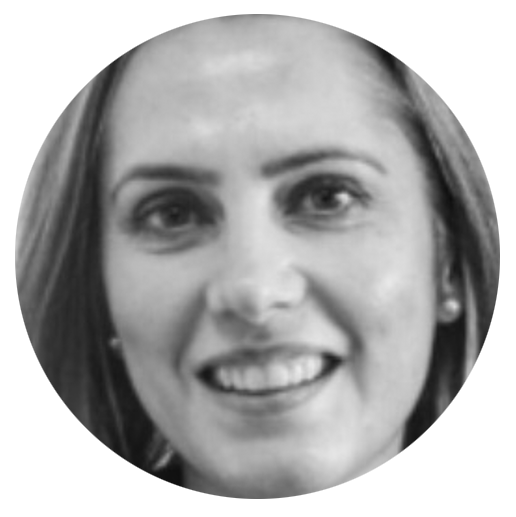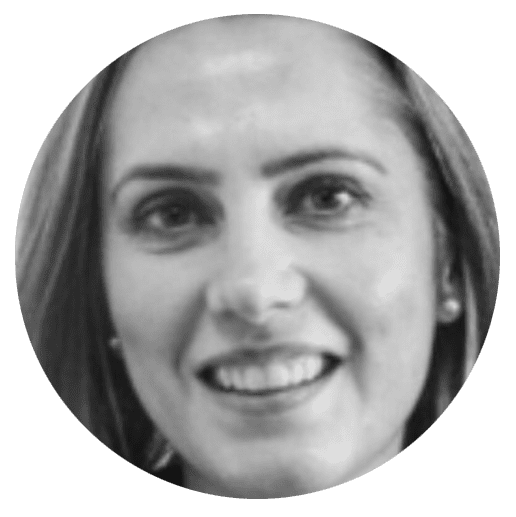 Emilia Macari
Cosmetic Formulator, Laboratory Manager and Formulation Tutor
Emilia is a very experienced cosmetic formulator who worked in a large UK cosmetic lab as a formulator and laboratory manager prior to joining the School of Natural Skincare International.
She has formulated cosmetics for both small and large brands and was responsible for new product development in skincare and haircare, from inception to final production as per clients' product briefs. She was also responsible for organizing and conducting product testing including stability, compatibility, microbiological, user trials and patch testing. She ensured that all claims were substantiated and all other regulatory standards met.
Emilia creates formulations for our courses and manages our in-house lab. She marks student assignments and supports students with their studies. 
Emilia's experience ensures students learn how a professional lab is set up and managed and how professional formulators approach formulating cosmetics so they can emulate this at home.
Liz Shepperd
Operations Coordinator
Liz manages our customer service department and keeps all our operations running smoothly. She also works as Student Liaison Officer, assisting students with assignment submissions and certificates; and Project Manager, overseeing various behind-the-scenes projects.
Liz joined the School of Natural Skincare after a successful corporate career working for large UK supermarket chains in supply chain and account management. She has many creative hobbies and can often be found baking delicious cakes or busy behind a sewing machine.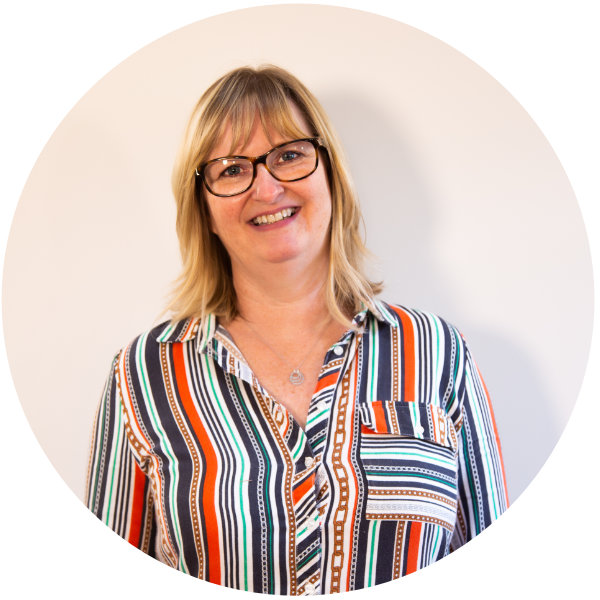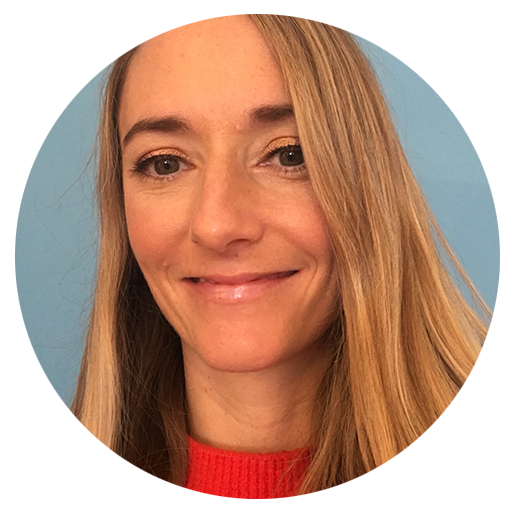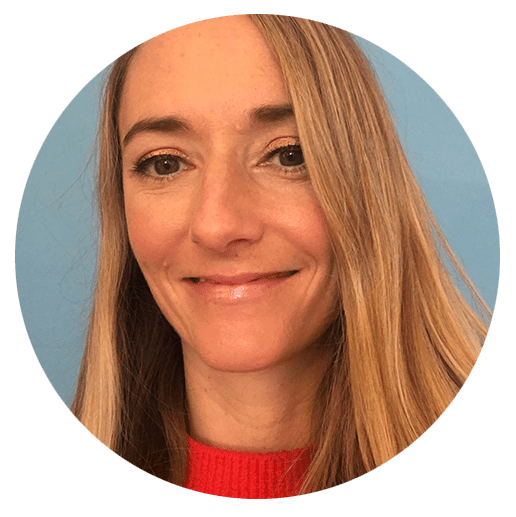 Ria Gane
Publications Manager and Editor
Ria is an experienced publications manager, editor and copywriter who has worked in publishing across many sectors over the past 16 years, including education, travel and green living. Ria works closely with our Graphic Designer on our branding and edits all of our course materials. 
Ria has a long association with the School of Natural Skincare, having met Gail on a Permaculture Design Certificate course in 2010 and attended hands-on classes in the early days.
Ria's interests include gardening, organic food, yoga nidra and positive mental wellbeing.
Loisa Després 
Customer Service Officer 
Loisa provides first-class customer service and responds to the many hundreds of enquiries that the School receives every day, via email, live chat, Facebook messenger and on social media. 
Loisa has a background in IT and customer service. In her spare time she loves spending time with her family and singing karaoke.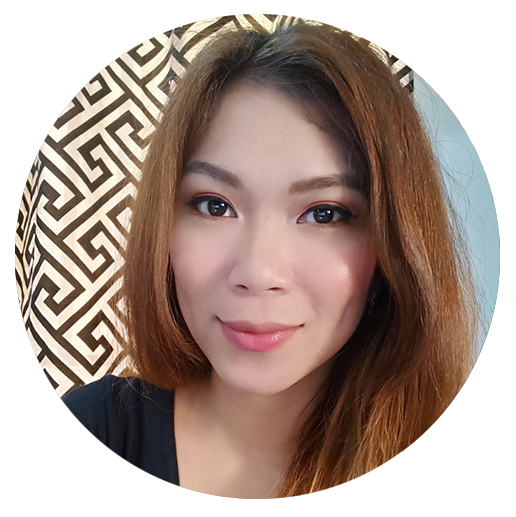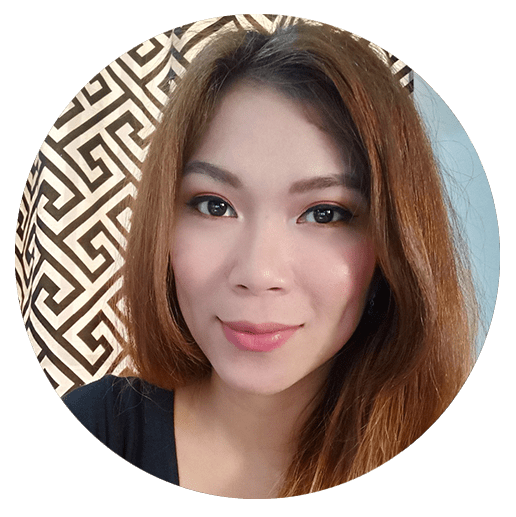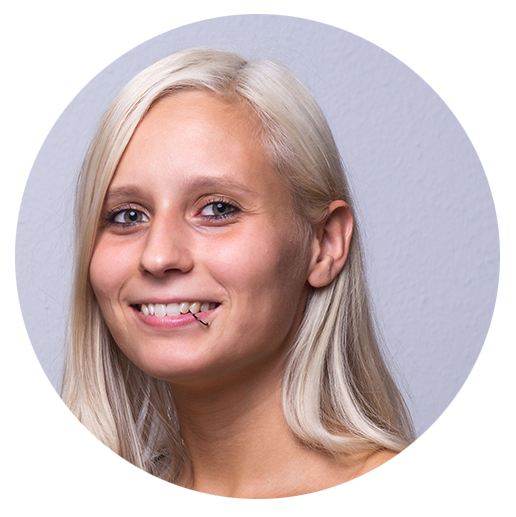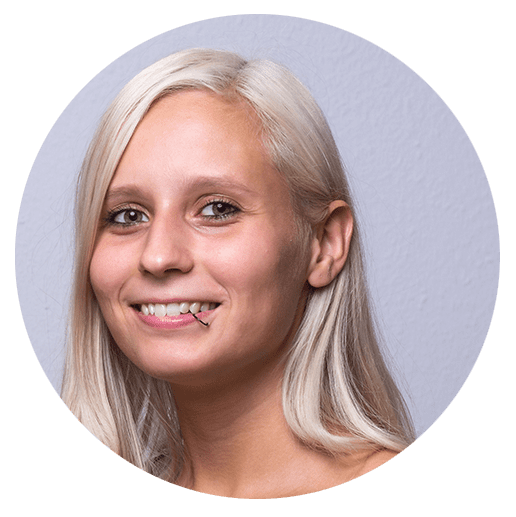 Lisa Kaufenstein
Marketing and Communications Coordinator
Lisa keeps all of our marketing and communications running smoothly. She organizes our email newsletter (which you can sign up for here), runs all of our social media accounts and oversees the creation of our blog posts. She works with our students to share their inspiring stories of formulating and running successful businesses. Make sure you follow us on Facebook, Instagram and Pinterest to see Lisa's hard work in action! 
Lisa holds an MSc in Digital and Social Media Marketing from the University of Plymouth. She is an avid surfer and is very passionate about the marine environment and its protection, animal welfare and also LGBTQI+ rights.
Jon Heavens
Graphic Designer
Jon is our talented graphic designer, illustrator and videographer. He manages our visual branding, creates beautiful textbooks for our courses, edits videos, produces illustrations and designs graphics for social media and our website.
Jon holds a BA in Graphic Design. In his spare time he plays guitar in a band, practices Brazilian jiu jitsu and watches documentaries, films and podcasts.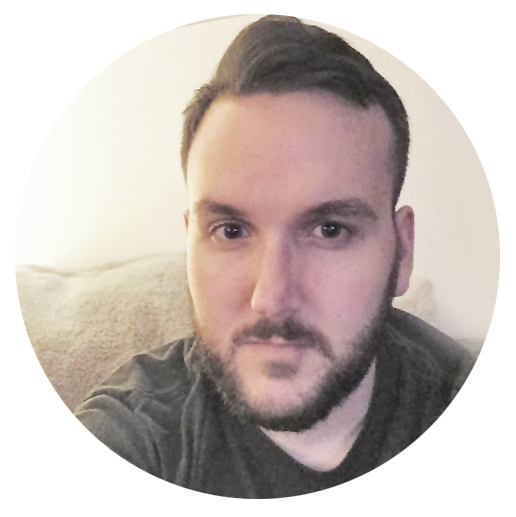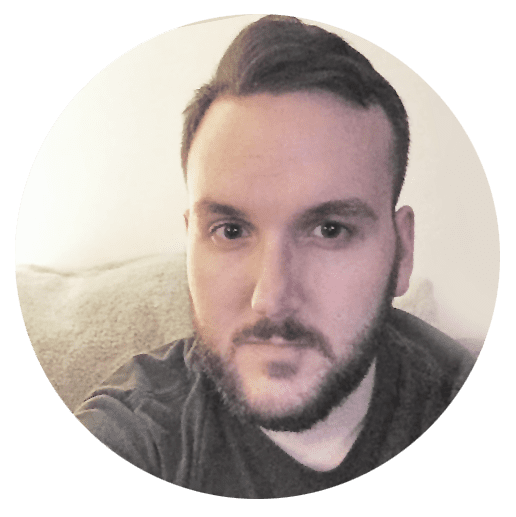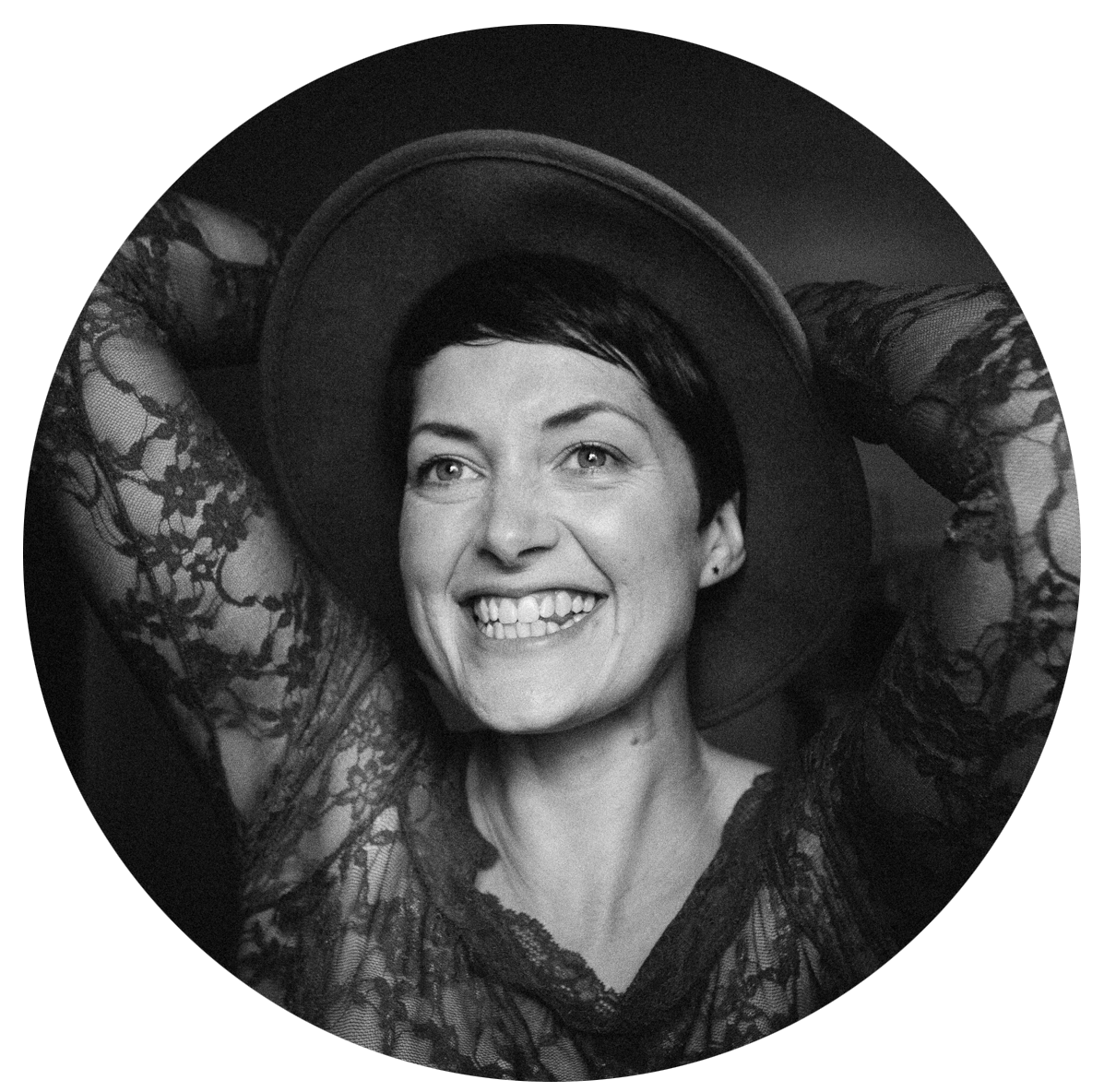 Jemima Brash
Social Media Coordinator
Jemima is a copywriter, photographer and social media content creator with work experience both in the UK and Australia. Jemima is an enthusiast for green living and is incredibly passionate about animals and the environment. She is an advocate for natural, cruelty-free cosmetics, green household items and organic food (and has an ever-expanding vegetable patch and greenhouse). She is also a yoga teacher and has a keen interest in Ayurveda.
Hilary Crisp
Course Contributor 
Hils Crisp is an expert in the business and marketing arena of beauty and skincare, having worked as a marketer for premium beauty brands for more than 15 years. Her expertise includes developing, launching and marketing brands, collections and products; increasing profit; and pricing and distribution.
Hils has worked with countless different niche brands across all beauty categories: skincare, color cosmetics, fragrance, home fragrance and toiletries. Notably, she has worked with The Organic Pharmacy, a truly exciting, high-quality, beautiful, ethical, and award-winning organic lifestyle brand. Other skincare brands she has worked with include Nuxe, La Prairie and Nickel; designer brands include DVF (Diane von Furstenburg) colour cosmetics and Designers Guild home fragrance; and quirky, creative brands such as Lolita Lempicka fragrance.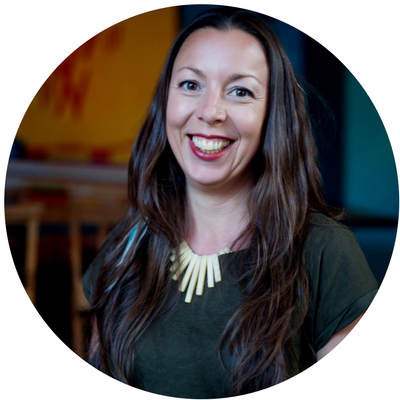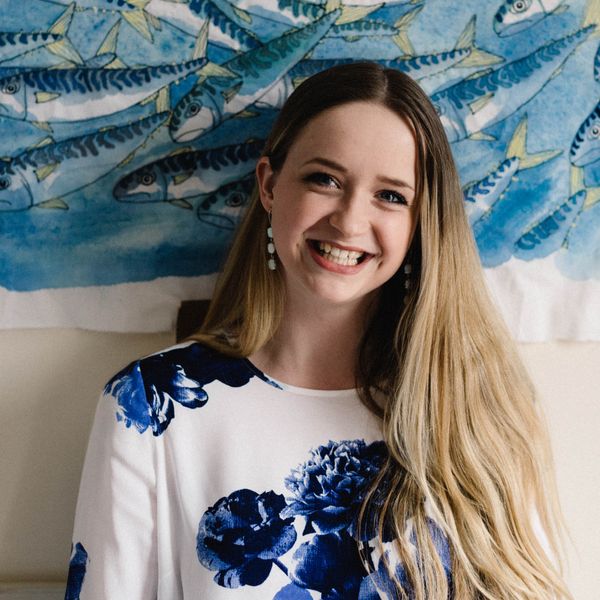 Jennifer Evans
Content Creator
Jenny has recently joined us as our Content Creator, styling and photographing our products as well as filming content for social media.
Jenny is an experienced photographer in a range of areas, including wedding photography, product shoots and styling. After gaining a first at university in BA Textiles, Jenny gained an investment deal to grow her own luxury brand winning multiple business awards.
 
A professional artist in her spare time, Jenny loves to create art using textiles, printmaking, painting and digital illustration. 
Becca Lenthall
Student Experience Manager
Becca has recently joined us as our Student Experience Manager, providing support for all School of Natural Skincare students throughout (and beyond!) their studies with us, working hard to ensure that our students have the best experience possible and enjoy a sense of community during their learning.
Becca worked as an English teacher in Spain and then in student services at the University of Exeter. Becca holds an BA in Modern Languages and is passionate about language, culture, and good food and drink!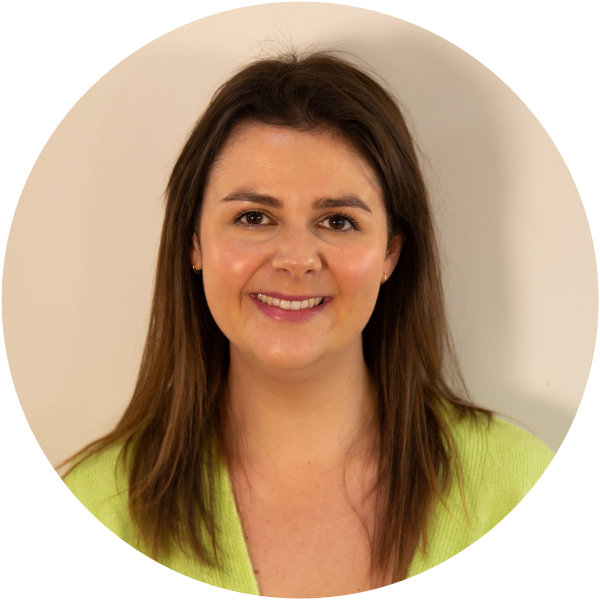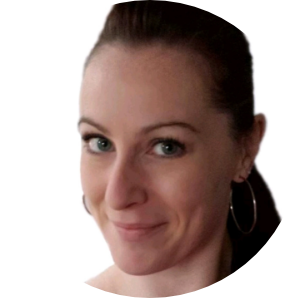 Katie Cartwright
Assistant Editor
Katie Cartwright is our Assistant Editor, editing and proofreading our course materials, student features and articles. Katie has over 14 years' editing experience, working alongside various organizations and individuals across a wide range of areas, including education and training, confidential company reports and non-fiction books.
In her spare time, Katie enjoys watching movies, sketching, organizing, going for walks and spending time with her young family.
Get to know more about our team! 
As part of our 10th anniversary celebrations we thought we'd offer you a little peek 'behind the scenes' of our organization with a fun Q&A session! Read the blog post here: Meet the team!